Dave DeCapp, Farmers Mutual Hail Insurance
Dave serves as a Sr. Vice President at Farmers Mutual Hail Insurance Company (FMH) and leads the company's marketing department. Is this role, he has responsibility for FMH's advertising, public relations, communication, business development, agency management, training, and precision solution efforts. Dave is a graduate of the University of Illinois with a Bachelor of Science degree in Psychology, with a primary focus in labor and industrial relations, industrial organizational psychology, training programs in business and industry, and statistics.
Jerod Dowell, AgriSompo North America
Jerod Dowell services as the Regional Vice President for AgriSompo North America. AgriSompo North America is the newly combined entity of legacy ARMtech Insurance Services and CGB Diversified Service. He grew up in Syracuse, Kansas, a small farming community in Southwest Kansas. After high school, he attended Kansas State University and obtained a Bachelor of Science in Management and Conservation. In his space time, he enjoys hunting, fishing, and spending quality time with family and friends.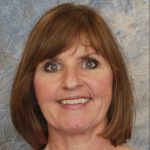 Brenda Dozier, COUNTRY Financial
Brenda Dozier serves as the Sr. Crop Underwriting Trainer at COUNTRY Financial. Brenda develops training materials for Federal Crop, Crop Hail, and Private Crop Insurance products. She is also responsible for the training for employees and agents on these products. Brenda grew up on a grain and livestock farm in central Illinois and she is a graduate of Illinois State University with a Bachelor of Science degree.
Lurinda Gilliand, Rural Community Insurance Service
Lurinda serves as a Field Service Representative in Missouri for RCIS. Prior to this role, she was a crop insurance agent, an agricultural and commercial lender, consulted with farmers and small businesses on a variety of business issues, and was an instructor in the Agricultural Sciences Department at Northwest Missouri State University. Lurinda graduated from Northwest Missouri State University with a Bachelor of Science, Double Major in Agriculture Business and Animal Science and with a Master of Science in Agriculture. Lurinda lives and farms with her husband on his family's century farm.
Sandon Lawrence, American Farm Bureau Insurance Services, Inc.
Sandon serves as a Claims Representative at American Farm Bureau Insurance Services, Inc. She assigns and audits all claims in the state of Virginia and trains the adjusters as well. Sandon is the third generation in crop insurance and she trained under her dad.
Clint Meek, Hudson Crop
Clint serves as a Regional Sales Manager for Hudson Insurance Group. He actively recruits, develops, and trains agents across the lower Midwest. Clint also assists in the strategic growth of the company portfolio across targeted regions and products. He lives in Kansas City, Missouri area with his children Ian and Sadie and his fiancé Katie. In his spare time, he enjoys music, cooking, and cheering on the USA national soccer team and the Mizzou Tigers.
Ken Ripley, Farmers Mutual Hail Insurance
Ken serves as the AVP Regional Sales Manager for the Northwest Region of Farmers Mutual.  He began his crop insurance career in 2008 after transitioning from the ag equipment division of John Deere to John Deere Crop Insurance.  In 2015 he joined the FMH team with the acquisition of JDIC.  Ken grew up in southern Minnesota and currently resides there with his wife, Sheila.  They have four children and enjoy operating their family farm.
Colleen Sizemore, Crop Risk Services
Colleen serves as a Senior Business Analyst with eleven years of experience working with I.T. in crop insurance specializing in delivering products that assist agents in administering the federal crop insurance program. Before working in crop insurance, Colleen spent ten years working with farmers and business stakeholders at a cotton marketing cooperative after graduating from Texas Tech University with a degree in Agriculture and Applied Economics. In her free time, Colleen is a voracious reader, loves to travel, and enjoys cooking new dishes for her 16-year-old son to dismiss out of hand.
Jeff Van Genderen, Farm Bureau Financial Services
Jeff serves as the crop business center director for Farm Bureau Financial Services. He has worked for FBF since 2003 and has held a variety of positions such as a field farm underwriter and agent trainer. In 2020, he was promoted to the business center director for the crop insurance department where he leads his staff to promote crop insurance growth and initiatives over an eight-state footprint. Jess is married to Shamin and they have six children and five grandchildren. They love to bicycle and use that passion to volunteer with a local nonprofit in Des Moines, IA.
Justin White, Hudson Crop
Justin has worked in the crop insurance industry for 7 years and is currently serving as the Livestock Specialist for Hudson Crop Insurance Services. Justin has held a variety of roles while working with a few other AIPs including Claims & Compliance Field Services, Compliance Specialist & Livestock Operations Specialist. He earned a bachelor's degree in agricultural business management at Texas State University. Justin grew up in a small farming community in north central Texas where he currently resides.
Stephanie Wolfe, Rural Community Insurance Services
Stefanie Wolfe began her career in crop insurance in 2013 after graduating from Drake University with a BSBA degree with majors in Economics and Finance with a concentration in Insurance.  She started on the underwriting side of the business with Farmer's Mutual Hail Insurance Company of Iowa before becoming a Field Service Representative for Rural Community Insurance Services (RCIS) in 2016. Originally from central Illinois, she currently resides in Ankeny, Iowa where she spends her free time jogging and cheering for the Fighting Illini.