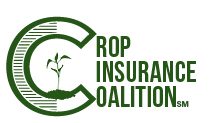 As crop insurance has grown to be the most important risk management tool for farmers, it has also become a larger target for critics of farm policy. CIRB spearheads a broad and diverse coalition of farm, lending, ag input, conservation, and crop insurance and reinsurance organizations that work together to protect the program from legislative threats.
During the 2018 Farm Bill process, the Crop Insurance Coalition opposed harmful amendments to crop insurance including those that would reduce participation in crop insurance, make insurance more expensive for farmers during a time of economic downturn in agriculture, or harm private-sector delivery. By speaking with a unified voice, the coalition worked with crop insurance champions on Capitol Hill to successfully defend against attacks.
Previously, the coalition mobilized to oppose the devastating cuts to private sector delivery that were originally included in the 2015 budget deal. Following an outcry from rural America, Congressional leadership agreed to strip the damaging crop insurance provisions through subsequent legislation.
Moving forward, the Crop Insurance Coalition will continue to collaborate to build relationships with lawmakers and educate about the critical role that crop insurance plays in protecting our nation's food security. CIRB provides ongoing information sharing, legislative analysis, and communications support to Crop Insurance Coalition partners.
Read below for examples of the Crop Insurance Coalition work. Click here to access CIRB's advocacy resources, which include sample one-pagers and myths versus facts.
Click here for a sample
#ProtectCropInsurance social media toolkit that CIRB frequently prepares and shares with its membership and Crop Insurance Coalition partners to highlight facts about crop insurance and personal stories about how the program is utilized by farmers across the country.
Click here
to read a petition in support of crop insurance that was signed by 639 national, state, and local organizations and individual companies and sent to the full Senate in advance of a vote on the 2018 Farm Bill. CIRB worked with Crop Insurance Coalition partners to develop this letter and collect signatures.